By Omeiza Ajayi
ABUJA: The ruling All Progressives Congress APC has dismissed reports that President Muhammadu Buhari was on life-support at a London hospital, saying though it could not categorical say when he would return, but that he was recovering very robustly.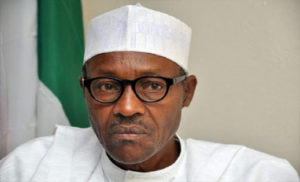 National Chairman of the party, Chief John Odigie-Oyegun, disclosed this shortly after a meeting between the party`s National Working Committee NWC and its forum of 24 state governors.
Despite claims of the president's "robust recovery", the APC leader was however emphatic that only Mr. Buhari's doctors could determine his return date.
"We are glad to inform you that President Muhammadu Buhari is recovering in a very robust manner. We hope he takes it easy and when he comes back, I have no doubt at all that we will have a new and active period of activities", said Odigie-Oyegun.
The president has been away for at least 53 consecutive days on this particular trip, having spent several days in previous trips.
Saturday Vanguard recalls that Ekiti state Goveror, Ayo Fayose had recently alleged that the president was on life-support and was being shielded from even his immediate family members including his wife, Aisha.
However, the party chairman said he would not dignify Mr Fayose with a response, saying he does not not belong to the same class with the governor and that those who would reply him "at that level" would do so at the appropriate time.
"If I respond, I will be dignifying him. At the appropriate time, people will answer him; at the appropriate level; at the appropriate time. He is in a different world altogether.''
On the outcome of the meeting, Odigie-Oyegun said most of the discussions centred around security and the current wave of socio-cultural agitations which has elicited very unpleasant verbal reactions in certain sections.
According to him, such inciting statements are not good "for the nation`s health and have to be stopped''.
The post We don't know when Buhari will Return -APC appeared first on Vanguard News.
Source: Vanguard News